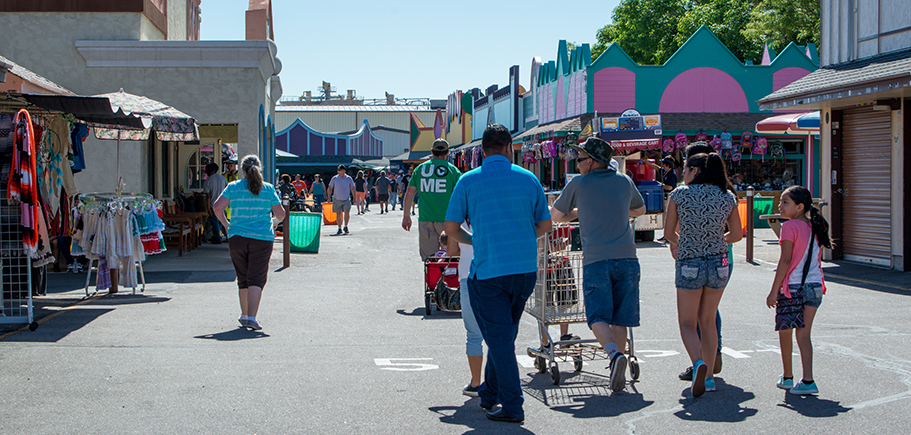 One stop. Lots of shops.
In addition to the great used items in the garage sale area, the Mile High Flea Market shops feature a huge selection of new merchandise—always at great prices—and comfortable indoor cafes. You can't miss these colored, open-air buildings. This convenient cluster of retail shops feature new and brand-name merchandise, gently used items, and even sit-down shops with coffee, beer and food.
Most of Mile High Flea Market product sellers specialize in a particular type of merchandise. So, on one corner (actually, several) you'll find the sunglass guys. Your kids will surely discover all the discounted toy sellers. There are treasure-filled antique and collectibles, top household and beauty lines, discounted furniture and luggage, and plenty more to explore.
Throughout the year Mile High Flea Market shops run special sales with limited-time closeouts on things like home furnishings, shoes, tools and tires, as well as your favorite salon, beauty and household products.