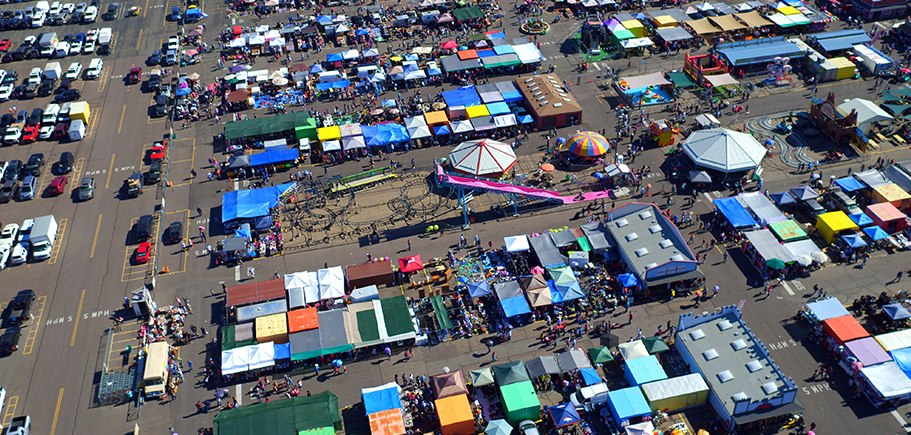 Making your way around the market.
Exploring Mile High Flea Market's shops, market-wide food vendors, kids rides, farmers market and massive open-air seller market is a big task. But it's what's so fun about visiting the flea market.
Be sure to pick up a handy walking map when you drive in through the main entrance. There are plenty of parking spaces to make it easy for you and your family to get in and out quickly, plus rental shopping carts to haul everything you find at incredible prices.
To help you navigate once you're inside Mile High Flea Market, watch for lettered streets (A Street), running north and south, and numbered avenues (1st Avenue) that run east and west. And color-coded map sections, such as the farmers market, covered shops and kids ride zone, may also help you remember your favorite areas.
Download a Guest Map of Mile High Flea Market
Flea Market: A-F and I-O streets between 3rd and 5th avenues
Farmers Market: G-H streets between 3rd and 5th avenues
Shops: A-M streets between 1st and 3rd avenues