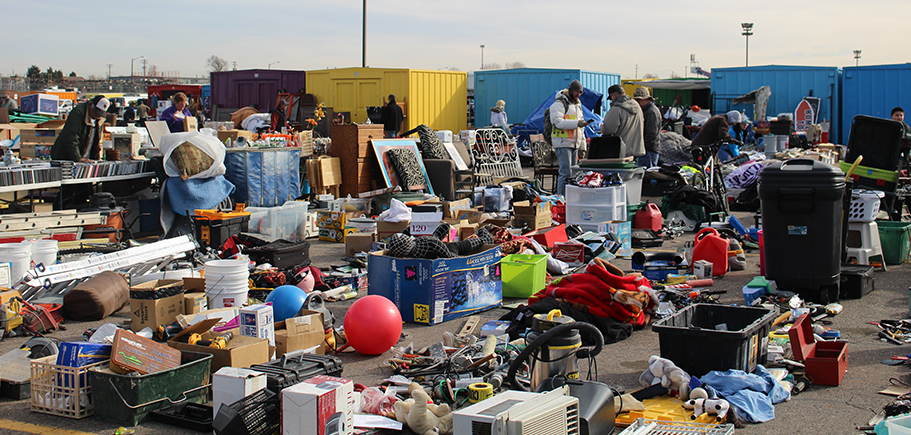 Different finds every time.
The historic Mile High Flea Market has been a Denver tradition for decades. Every weekend, year-round the inventory of new and used items changes at our enormous flea market. Located on the north end of the complex, next to the farmers market and kids ride area, it's the best spot for real bargain hunters.
With an average of 2,500 weekend vendors selling, you never know what you're going to find—and that's the fun of shopping and exploring at the flea market in the garage sale areas. Families find that there's plenty of stuff for everyone from children to grandparents, and very few people leave our giant, multi-street flea market without something to call their own.
You could find a sturdy pair of leather boots for work or to last a lifetime or that comfortable couch you've been searching for all over town. There are gently used kids toys, helpful household items for your family's everyday needs, tools and tires, and so much more.
The fun of Mile High Flea Market is the STUFF that changes every weekend. Some of our sellers sell once or multiple times a year in one big garage sale. Other regular weekend visitors uncover the best finds in Denver and resell them at great Mile High Flea Market prices. Shopping at the flea market is all about exploring what's around the next corner and learning how to find the best deals on the range of new and used merchandise available every weekend at the flea market.