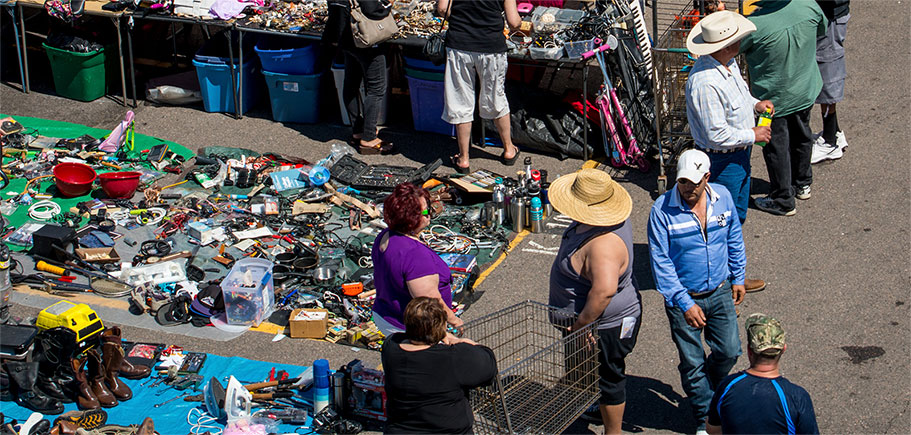 Denver's hometown flea market.
Mile High Flea Market—Denver's oldest and favorite flea market—has a rich history, heart and soul.
Our loyal shoppers looking for new and used items far below retail prices come back weekend after weekend to experience traditional, community-oriented, open-air shopping and incredible prices among friends, family and Denver's diverse population.
A fixture in the Colorado community, as well as a draw for visitors from the entire Rocky Mountain region, Mile High Flea Market was founded in 1976. In those days, people sold their wares in the parking lot of the Commerce City dog track. Ten years later, the flea market moved to its current 80-acre location at the corner of I-76 and 88th Avenue, where it has thrived for more than two decades.
Mile High Flea Market now houses the traditional flea market, open to anyone who wants to sell; a four-season farmers market; new covered shops; kids rides zone; food and beer stands; live music; and so much more. Open every weekend year-round, today Mile High Flea Market is home to over 2,500 weekend sellers and attracts more than a million visitors each year.