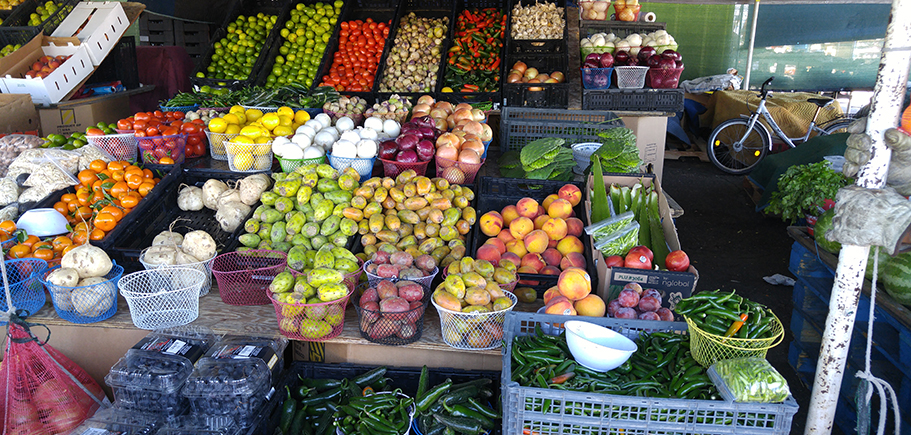 Our Produce Place
Mile High Flea Market is home to Colorado's year round outdoor farmers market. Colorado's warm, sunny days and cool nights help farmers grow some of the nation's most delicious produce right here in our own backyard. We sell some of the state's famous fresh produce—from Rocky Ford melons to Olathe sweet corn to Palisade peaches. Denver families have come to count on the incredible "by the bowl" prices available on fruits and vegetables at our farmers market.
We invite you to shop here throughout the year for fresh seasonal produce from regional farmers as well as delicious imported foods from other states and countries. Vendors welcome you as you take in traditional seasonal smells like fresh-roasting chilies and explore a surprising range of goods, from fresh flowers and plants to savory spices and crafts.
The farmers market is also a perfect place to meet up with family members, rest and enjoy a picnic. You'll find shaded seating areas, a peaceful waterfall and plenty of nearby food vendors for mealtime treats.