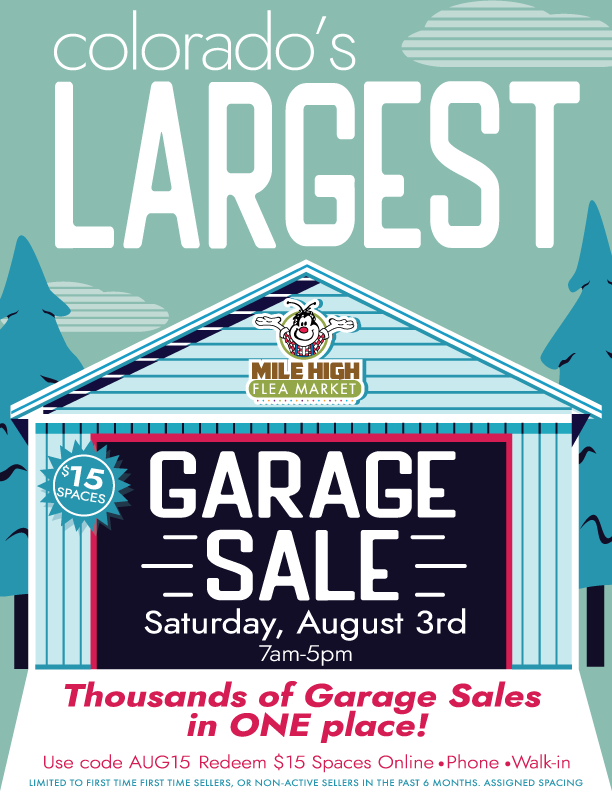 Sell Stuff! Buy Stuff! Find Stuff!
Mile High Flea Market is hosting Colorado's LARGEST Garage Sale on August 3rd, 2019! Thousands of garage sales in ONE PLACE.
Sell Your Stuff and join us in selling at Colorado's Largest Garage Sale!
Up to 30,000 shoppers come to Mile High Flea Market every weekend and for this special event, first-time sellers (or those that haven't sold in 6+ months) can get a selling space for $15.
That's ROCK BOTTOM pricing on a prime spot in front of thousands of people!
Call, come in, or book online with promo code AUG15.
You must mention this promotion to receive this discount! Only valid for new sellers or those that haven't sold at the market in 6+ months. Assigned Spaces. A limited number of spaces available.