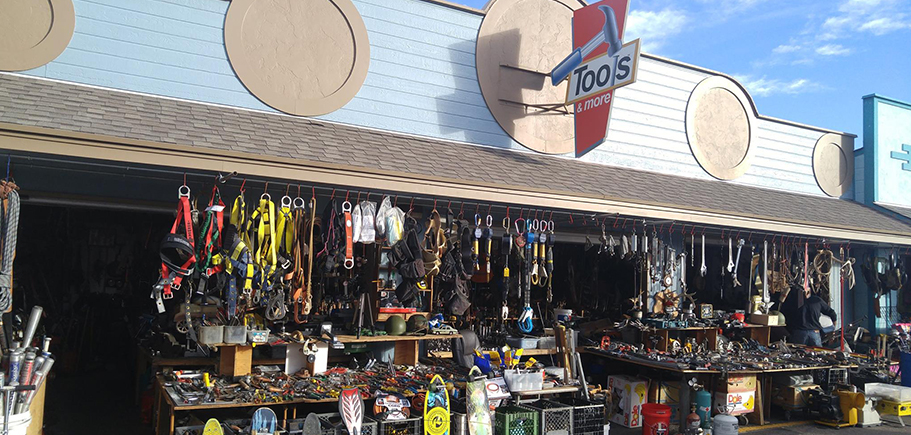 Featured Sellers
Tools and More (D-22) Frank has just about every tool you could need, not to mention other cool stuff like golf clubs, baseball gloves, beer taps, skateboards, old records and a sweet military tank replica! Be sure to stop by his store and check out his stuff on both sides of the street.
Qball's Hot Sauce (H-15) Founded in 2012 in Metro Denver, CO, put a creative spin on hot sauces with a unique Billiards theme. The "Poolball Series" currently consists of 8 unique gourmet recipes made with gluten-free, fresh, high quality ingredients. The original theme was matching the color of the sauce with the color of the pool ball - get it? Cool theme huh?!
You can pick up some hot sauce here at the Mile High Flea Market or stop by their Facebook page for more info!
Working Gloves (F82-84): Features low-priced wholesale and retail work gloves (over 85 styles), a great assortment of safety glasses and other industrial products. Free delivery in Denver metro area for orders over $75. Call 303.743.8536 for inquires during the week. www.workingglovesetc.com